AndHerShop
Regular price
Sale price
$85.00 USD
Unit price
per
Sale
Sold out
Orange is created by blending the vibrant energy of red and the uplifting brightness of yellow. Red symbolizes passion, while yellow embodies positivity.
With the creation of this ombre orange shade, our intention is to wholeheartedly express compassion towards all beings in our surroundings.

Photo Image is in size1+ Crop with cross back Straps
Each garment can have slightly different gradation.
- V front with pointelle built in for breathability.
- Crop stops 2.5" below bust.
- Special structure to provide soft support without wire or synthetic cups.
- 86% Supima cotton grown in the USA + 13% Roica degradable spandex + 1% Tencel made from wood pulp.
- 100% degradable.
- Naturally moisture absorbent.
- Machine washable

- 
&HER 
is de
signed, built, and manufactured in the Brooklyn Navy Yard.  
&Her Garments are built to be sustainable by using responsibly US local long fiber cotton and the only degradable spandex in the world.  We offer traditional sizing, but we are proud to CUSTOMIZE AND MAKE IT TO YOUR SIZE.
Find Your Fit via the Fit Guide next to the sizes.
Never overstock, Near Zero Waste, and it is always 100% Degradable.

0% EXPOSURE
 from
CARCINOGENS
MUTAGENS
OR REPRODUCTIVE TOXICANTS
Always sustainably made in the US.
Free US Domestic Ground Shipping on orders $99+
Share
View full details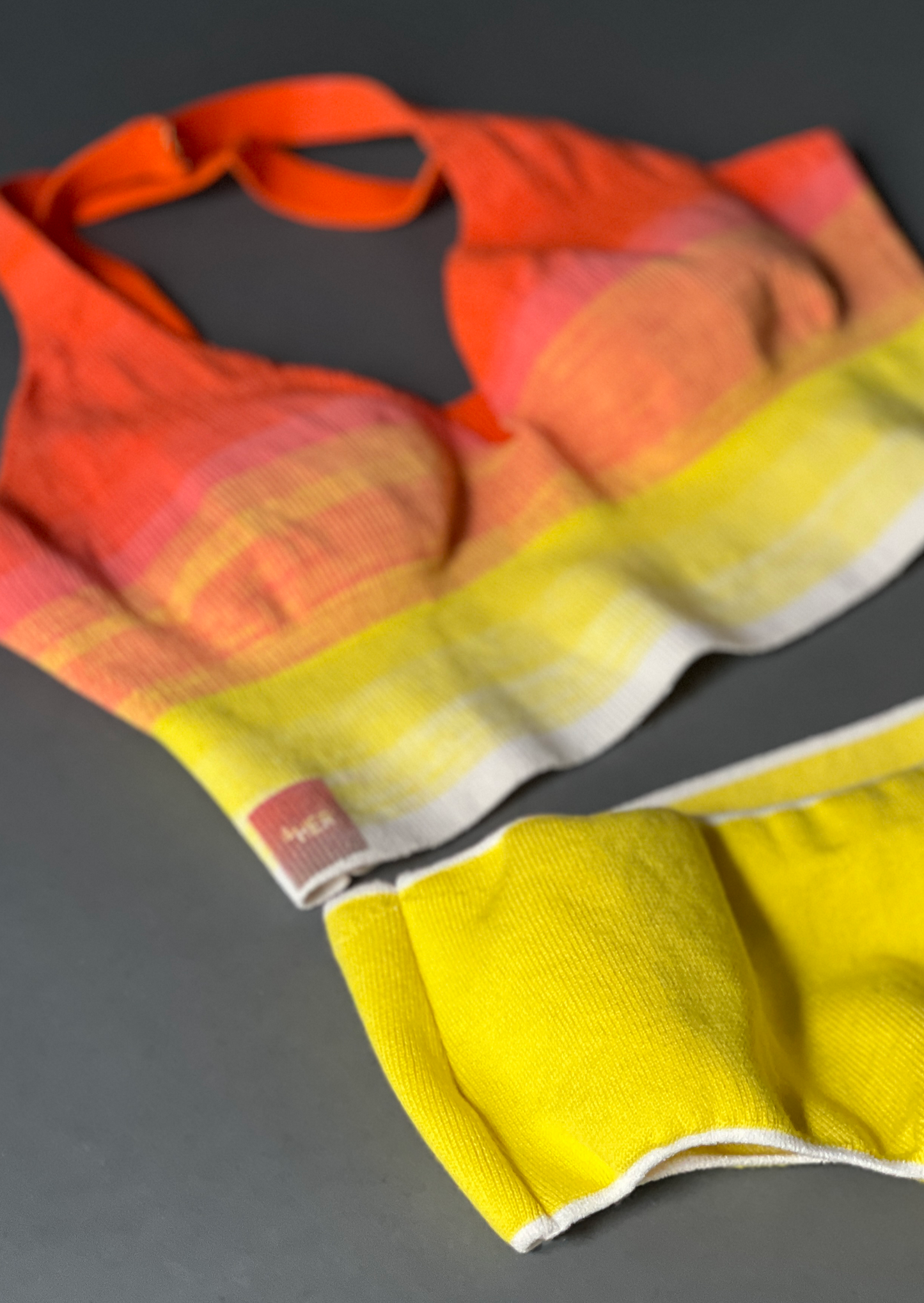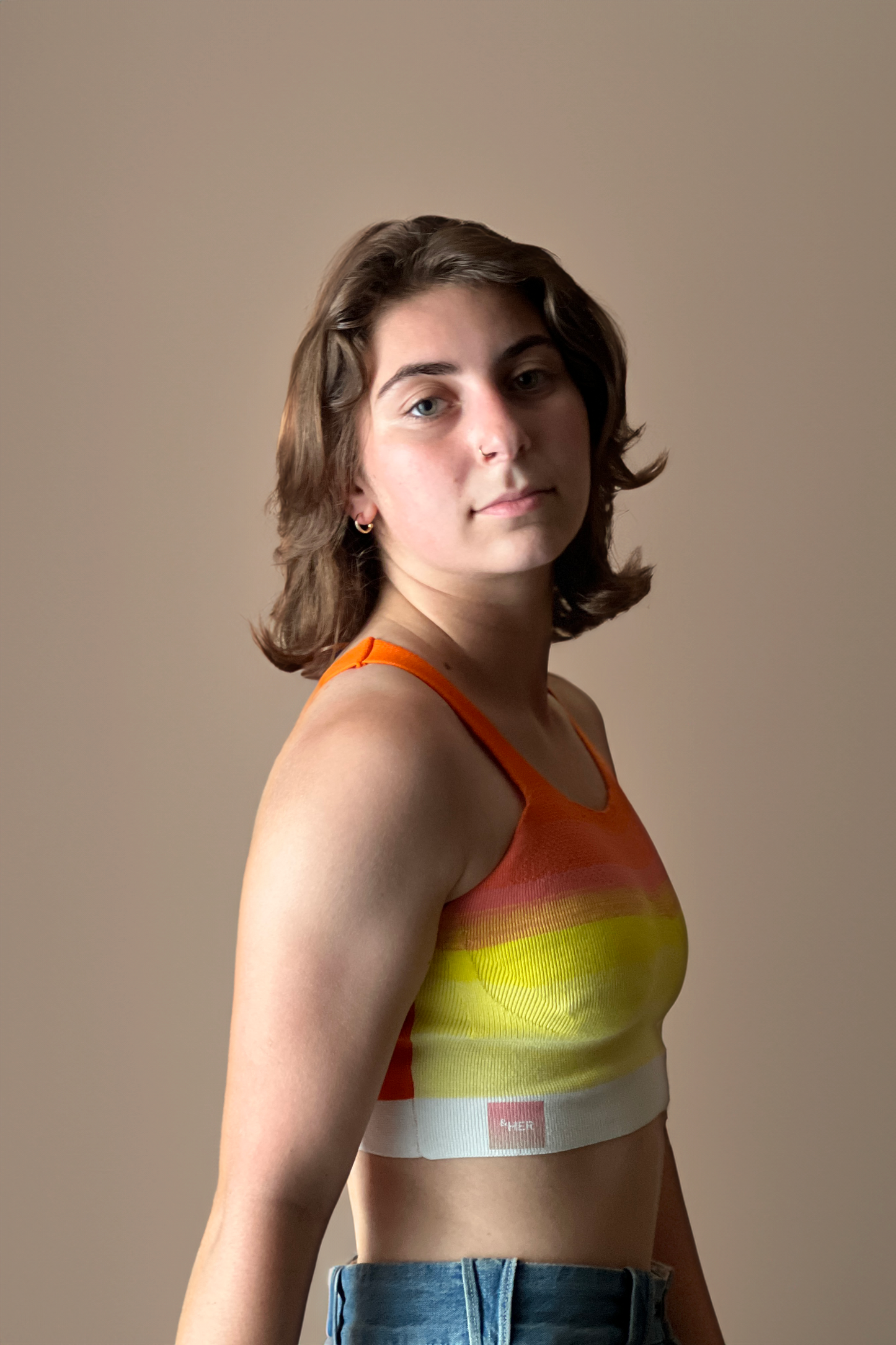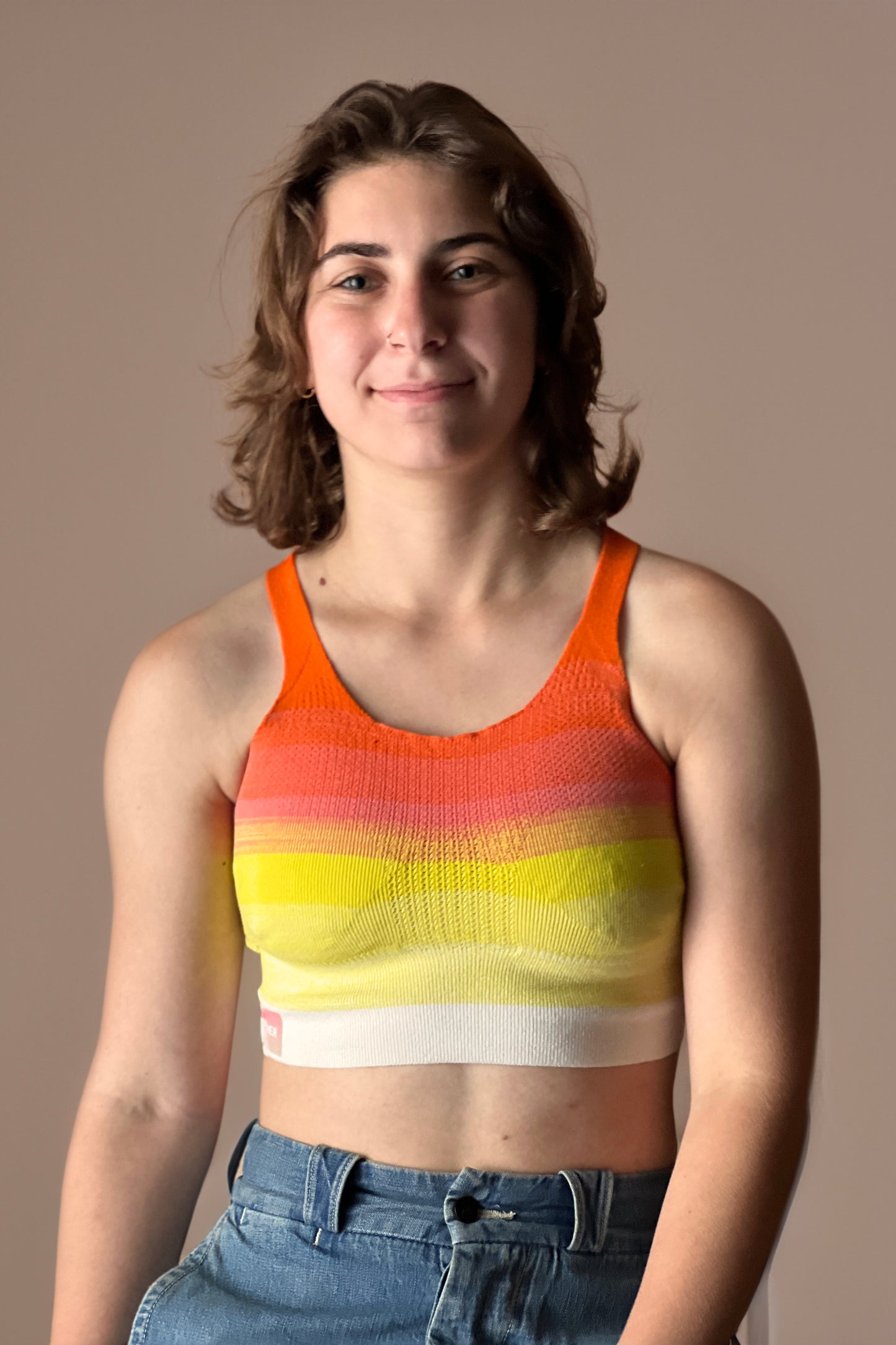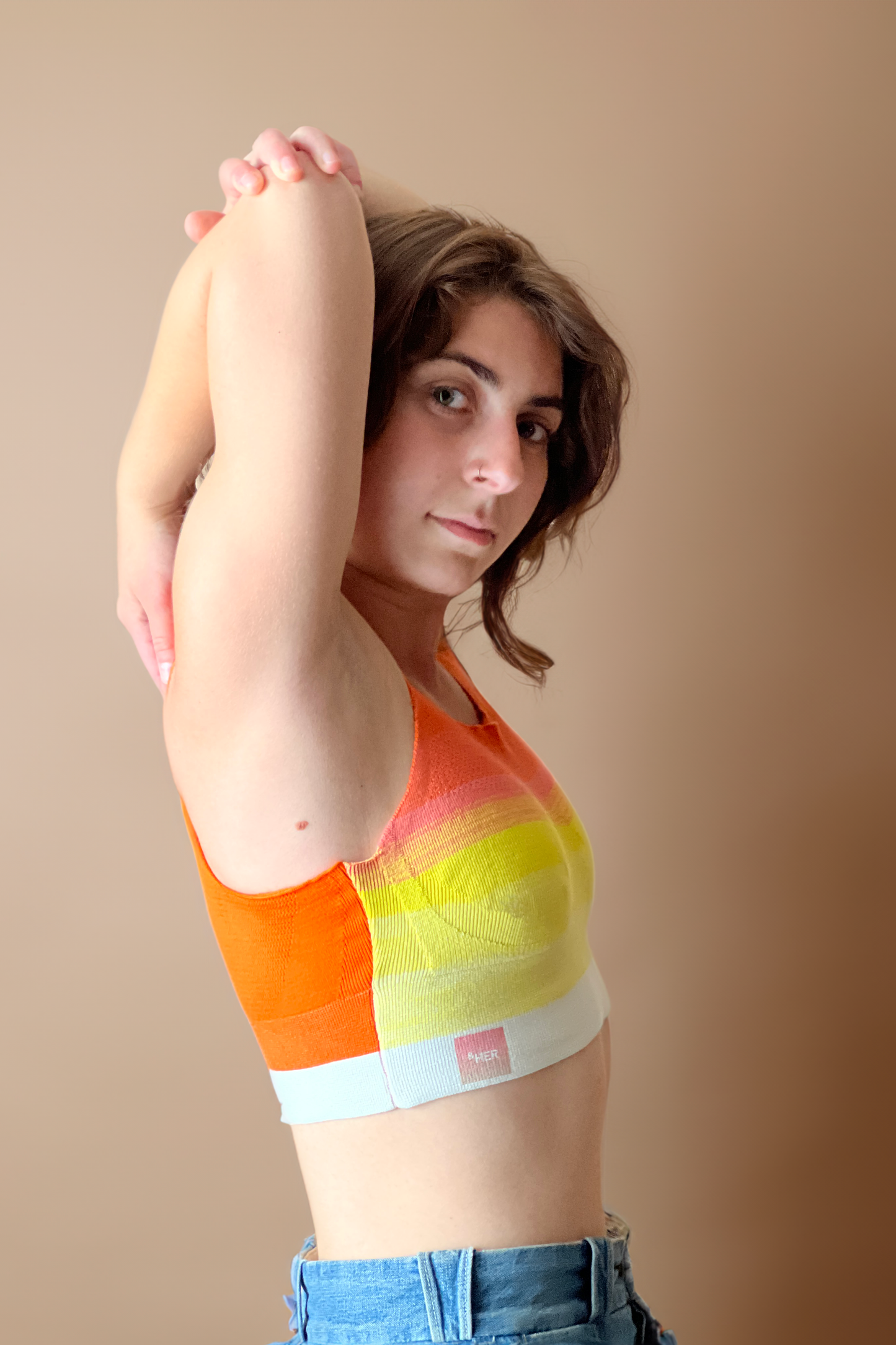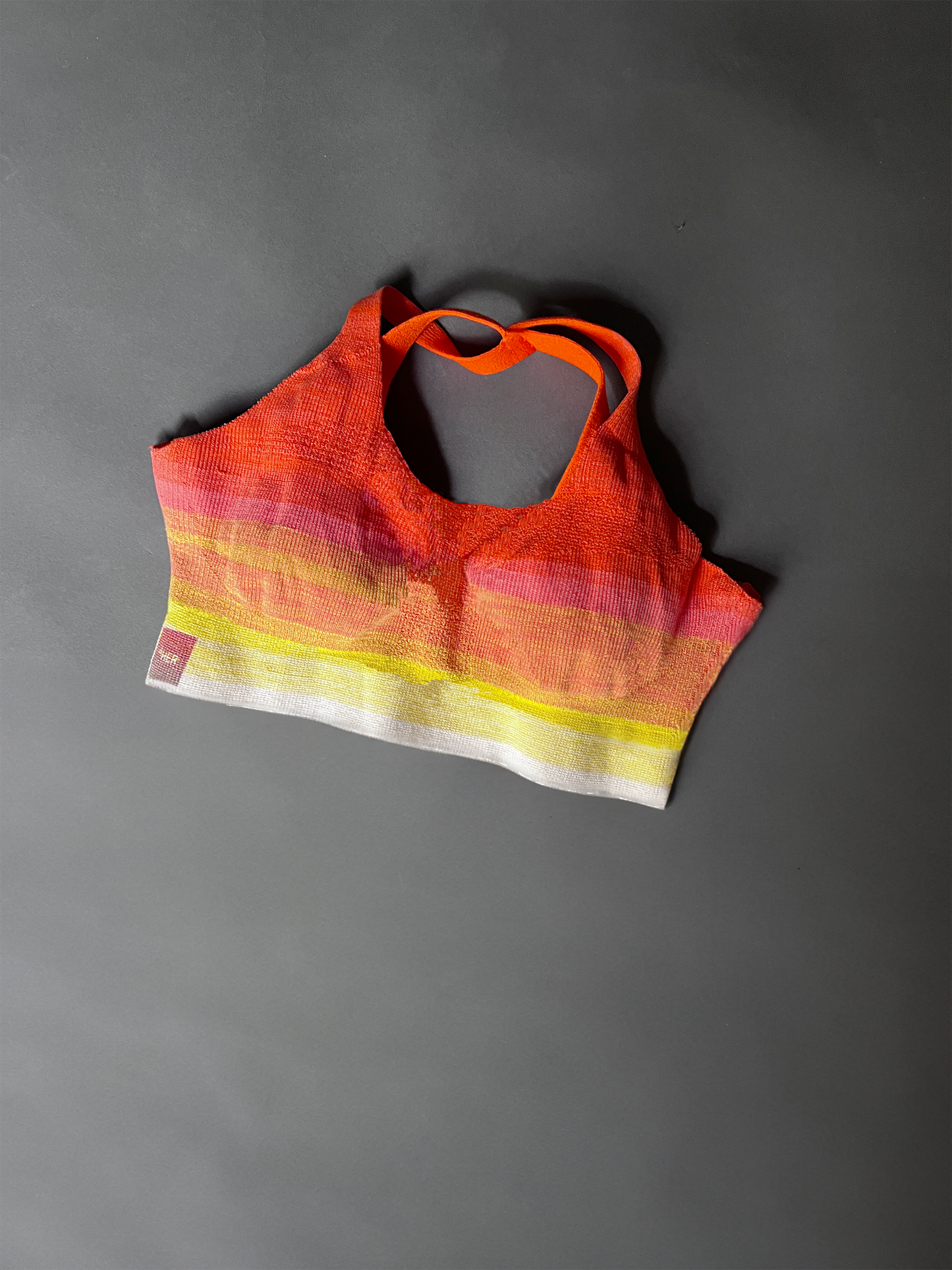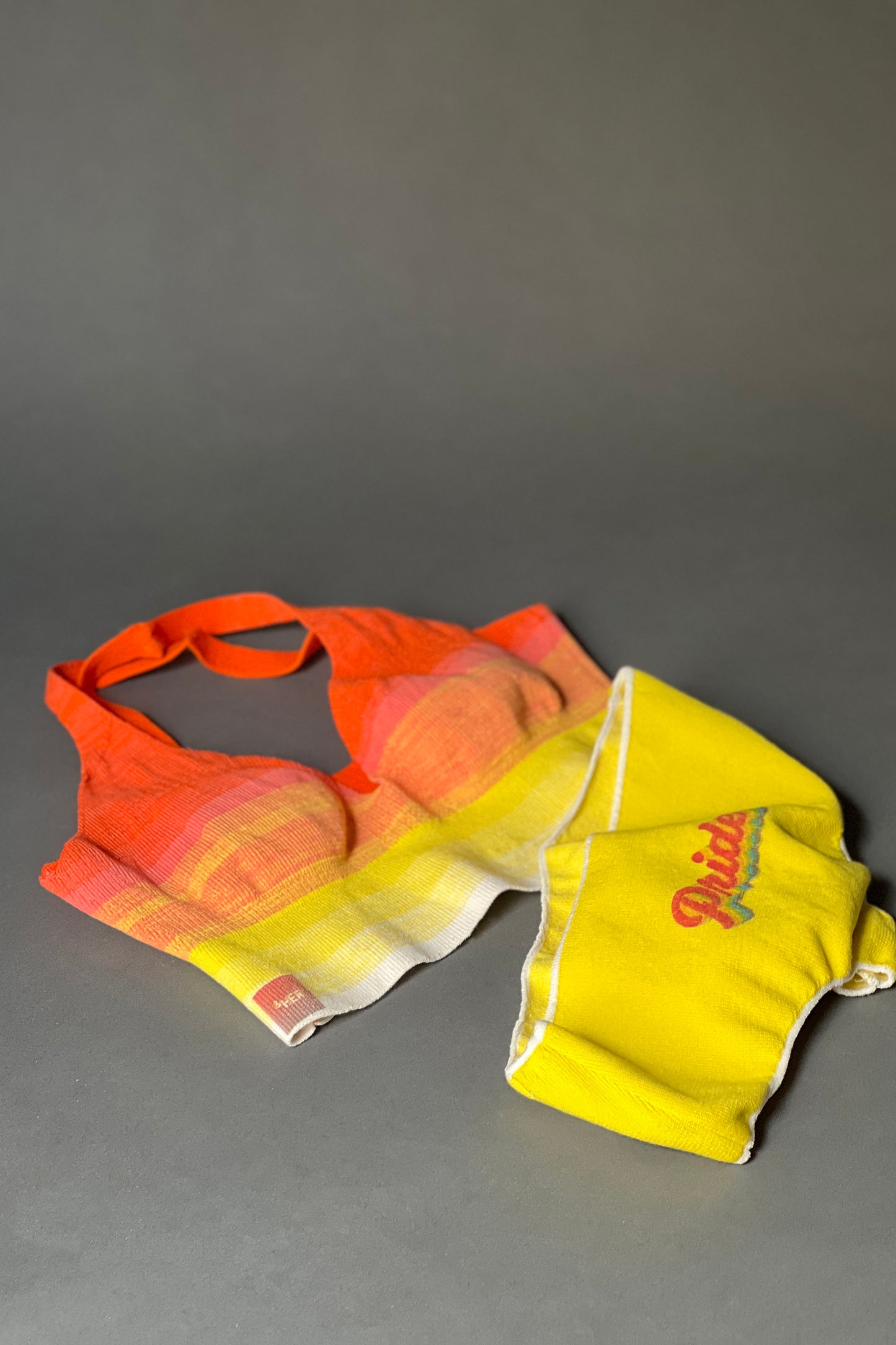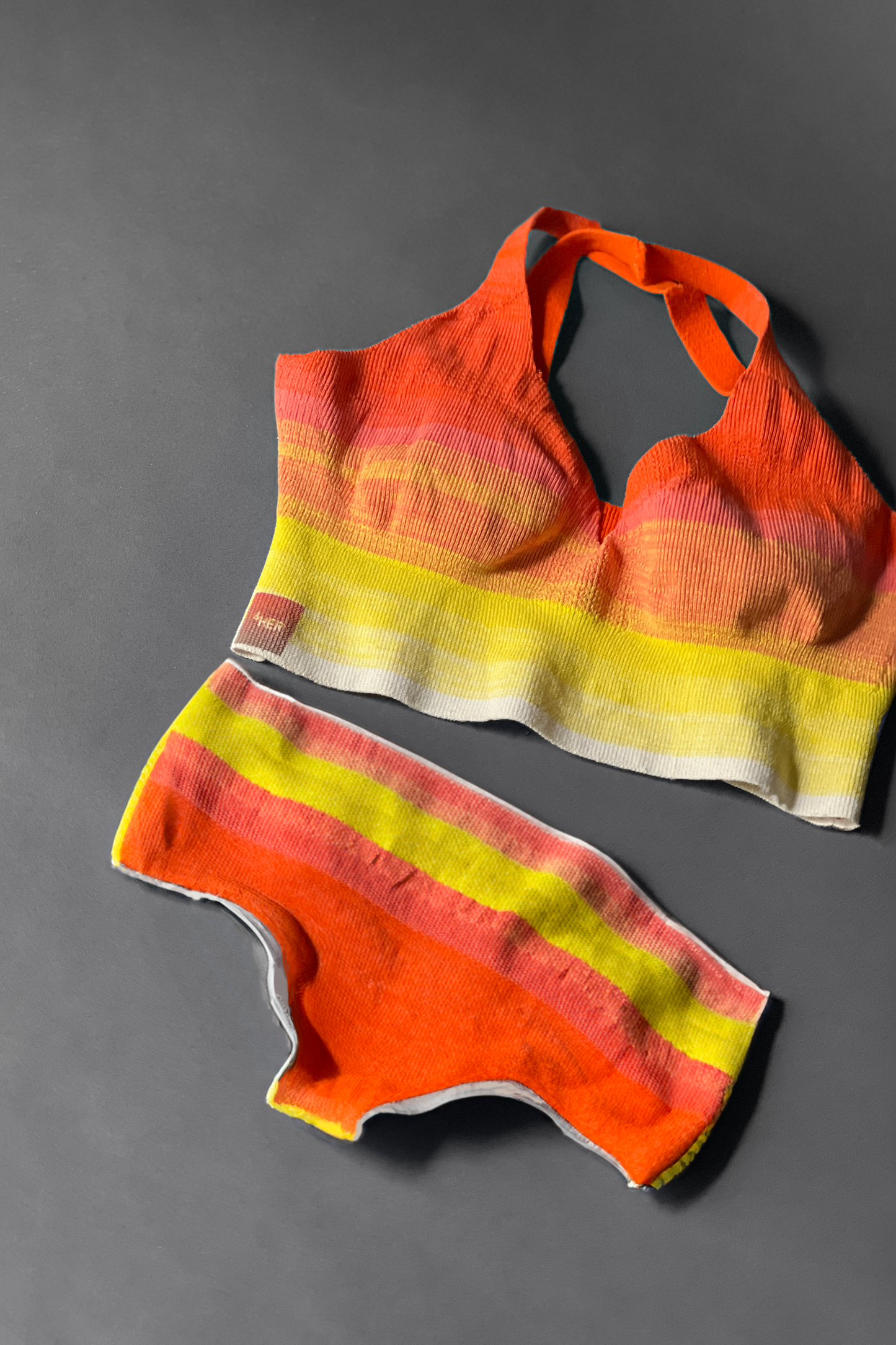 Frequently Asked Questions
How Do I Start the Custom Fit Process?
How Do You Make My Bras?

Each bra is made when you place an order.

We created digital methods to connect your order to a production machine.

The machine creates your bra from cones of yarns. This is a low waste method manufacturing and allows us to make unique bras one at a time.
How Does the Machine Determines Body Shape?

 

Machine Vision and Machine Learning is only as smart, as accurate, and as equitable as the data that we feed it.  Research shows that many of current machine learning algorithms are heavily biased because machines are trained on

 

biased data sets.* 

 

Help us become equitable, so we can fit every shape, every age, and every skin tone. Your photo contributions will help us build the bra for others who are similar to you.

We value your privacy and will never sell or share your data with anyone else.  The data we collect is anonymized and for training purposes only.

We currently have 250 data points, and help us reach our next goal of 1,000!

We are looking for bra testers. Sign up to be considered!

 

 

 

 

 

 

 
What If I Don't Like the Fit?

If it's not a perfect fit, we'll alter or remake your order for free – guaranteed.
I Still Have More Questions

We Welcome Questions, Comments, Critiques. Reach out to hellp@andher.us