AndHerShop
Regular price
Sale price
$79.00 USD
Unit price
per
Sale
Sold out
Electric Yellow is fun, energetic, and bright! 
Why Supima?
Supima cotton is the finest cotton in the world.

Supima cotton is grown only in the California, Texas, and Arizona.

Supima cotton fiber is soft and has a natural luster.

Only 1% of the world's cotton production is Supima.  
Why 3D knitting?
3D enables us to engineer built in structures to support, compression, ventilation, and fit unique for each curve.

3D enables us to create better coverage by elongate or shorten based on a body height, shoulder width, and torso proportion.

3D enables us to produce when you order, reducing waste in inventory.


86% Supima Cotton
13% Roica
1% Tencel
Always sustainably made in the US.
Share
View full details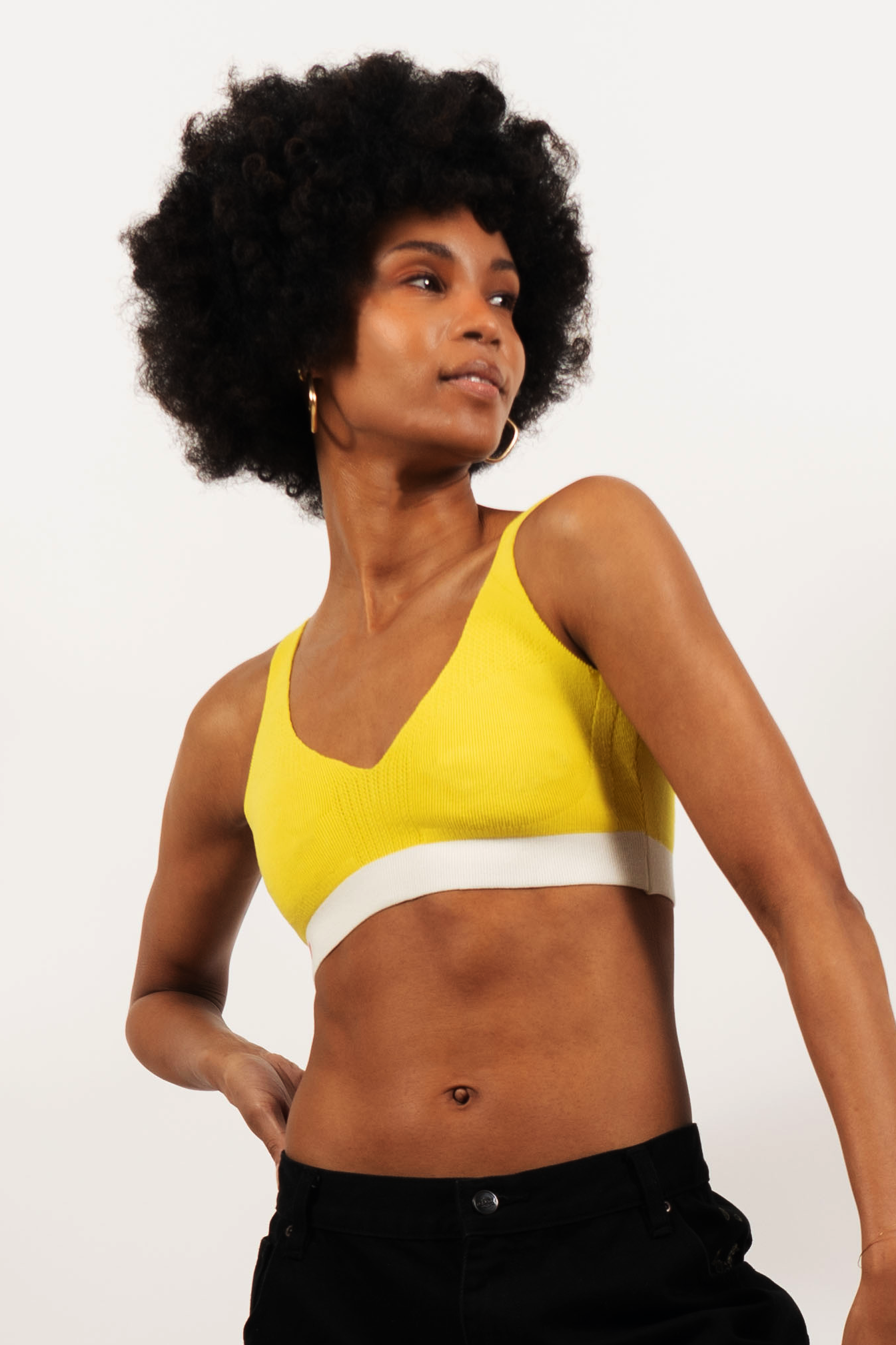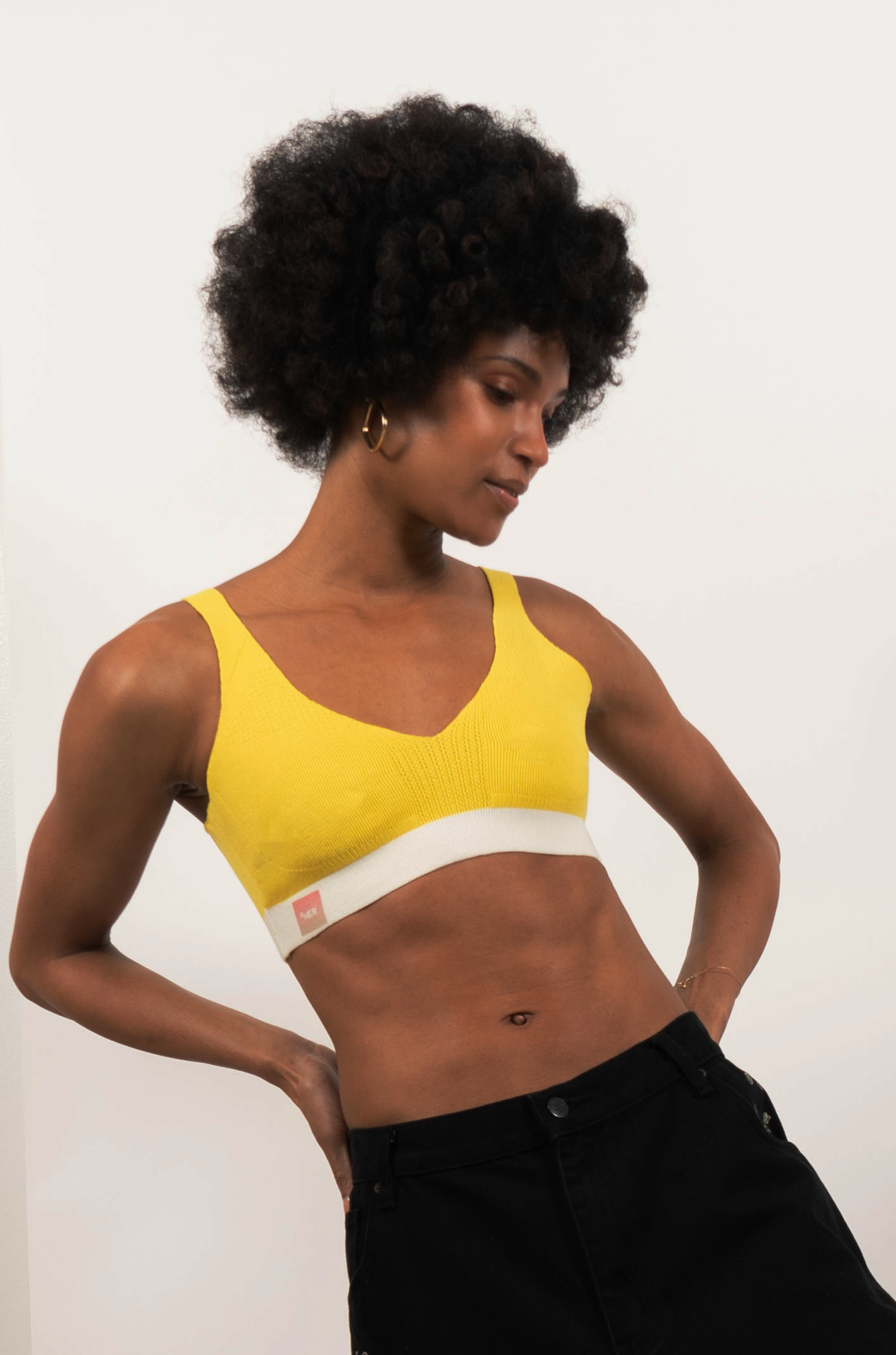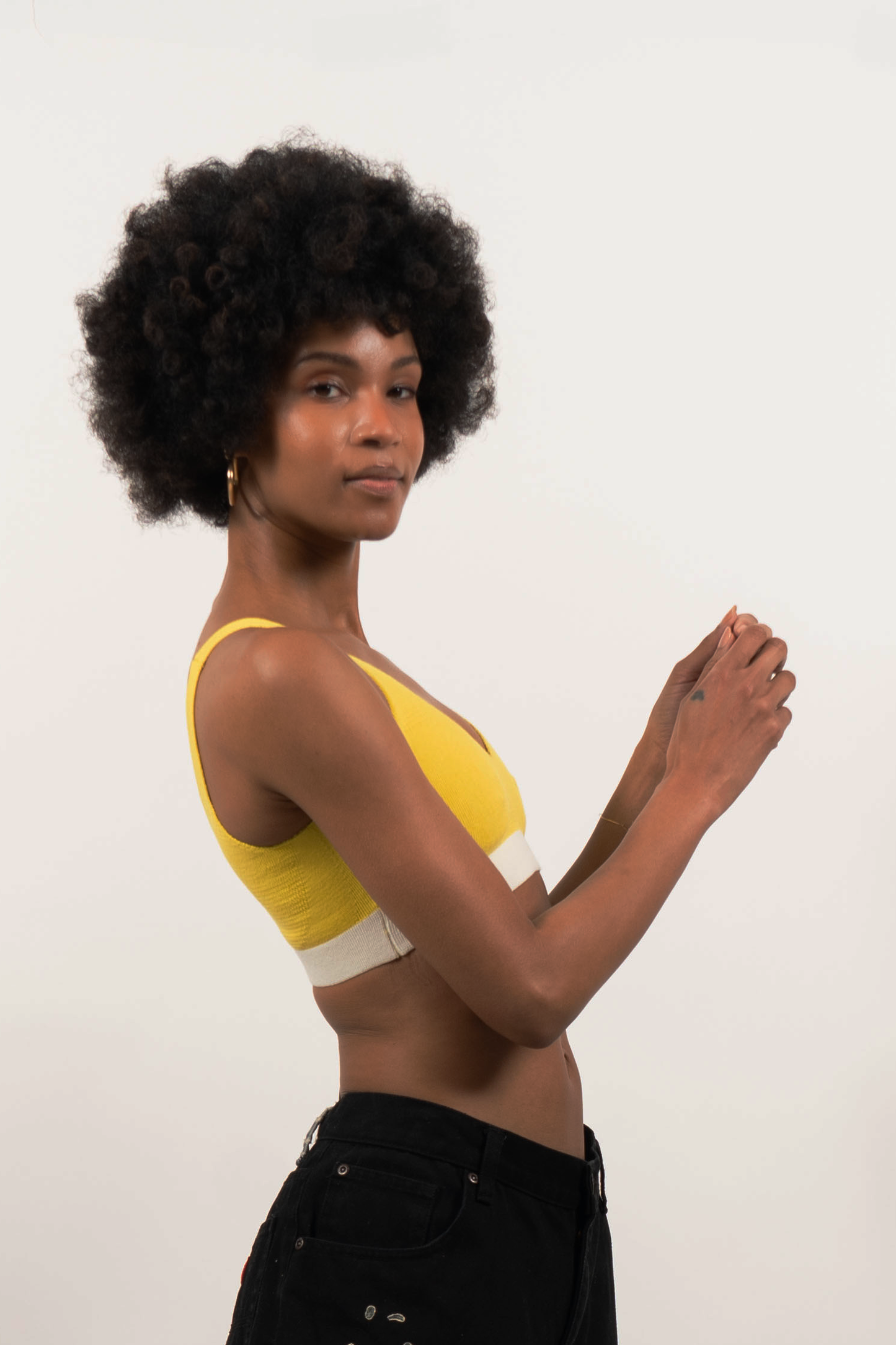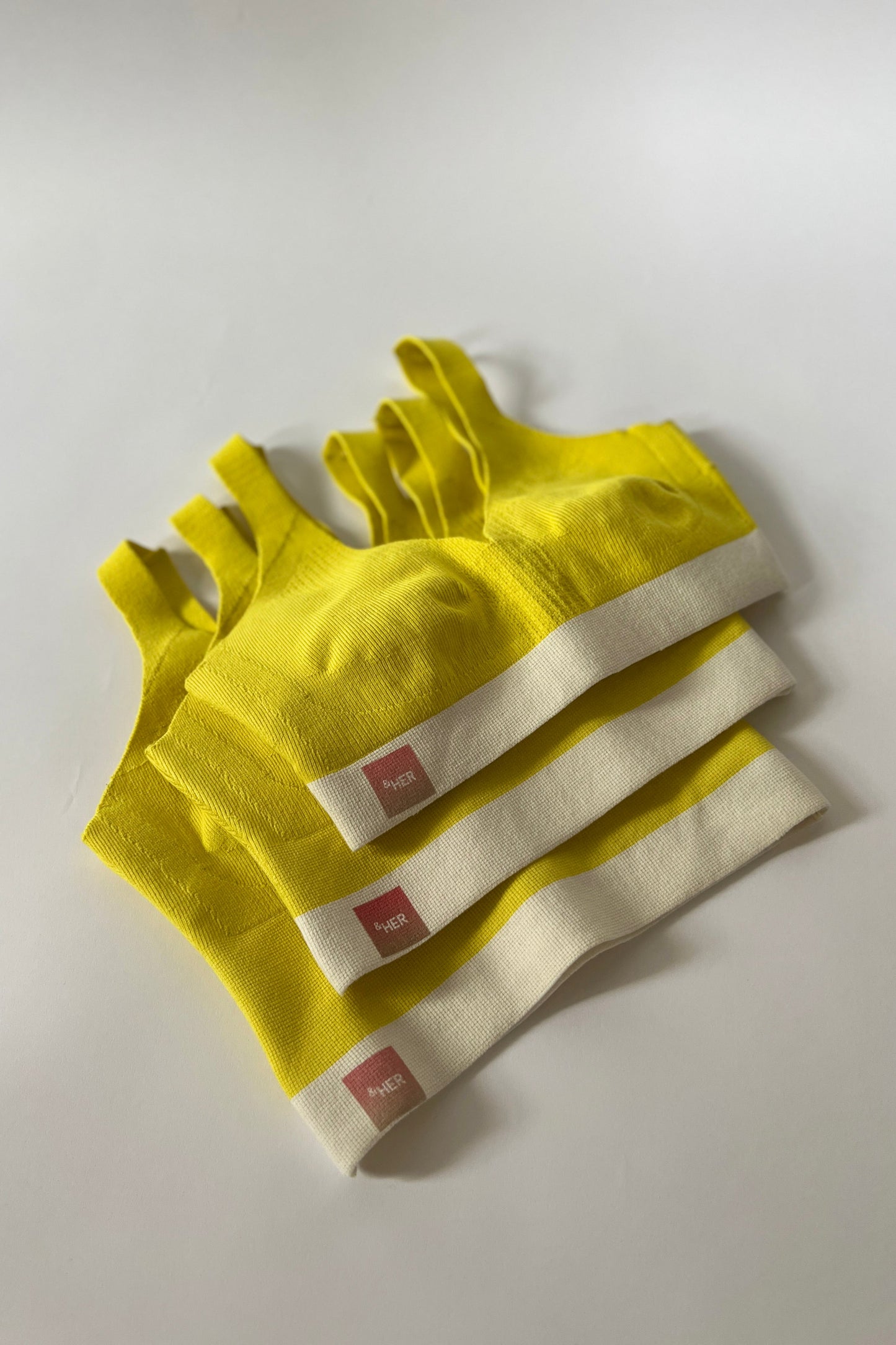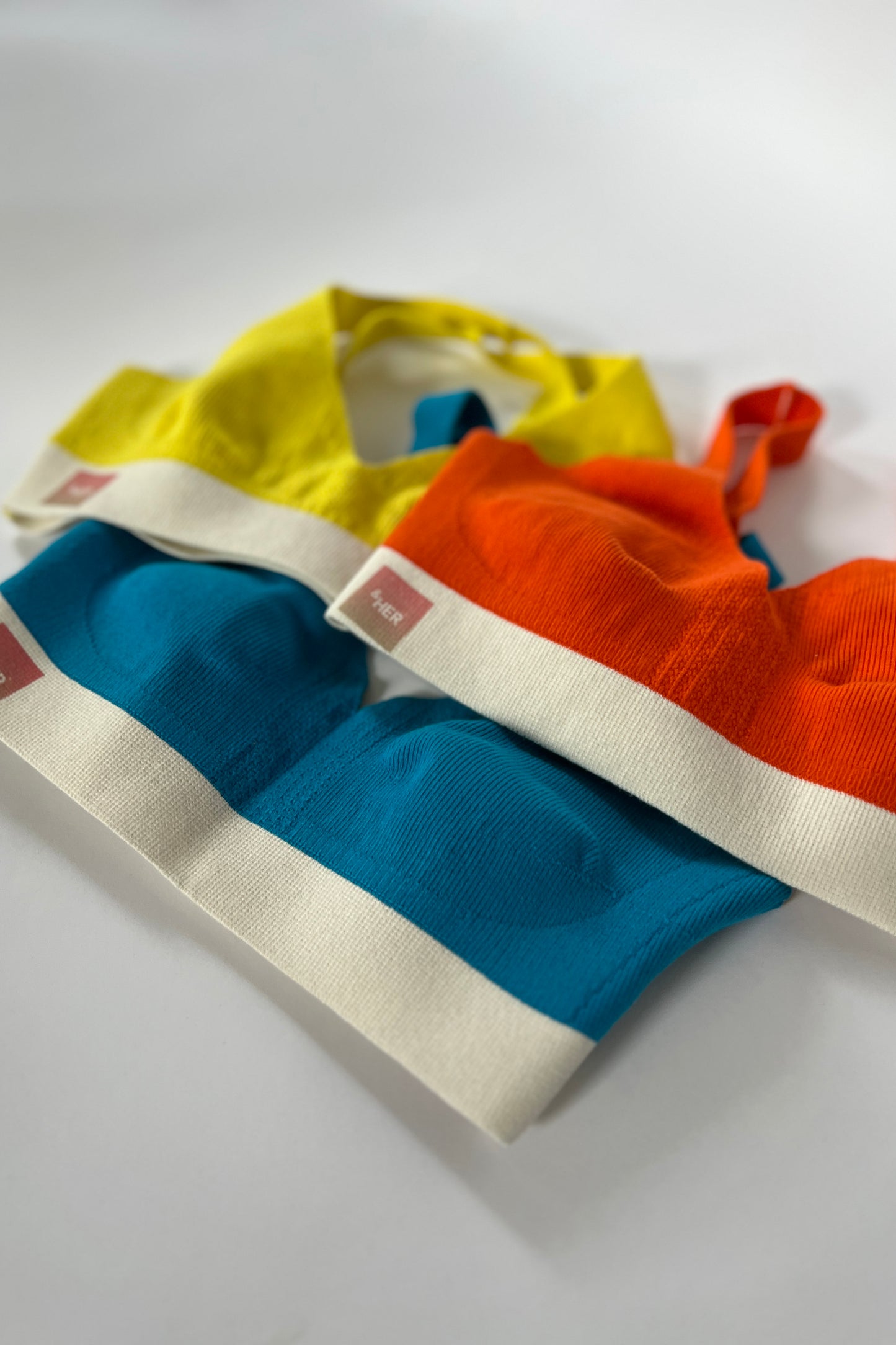 Frequently Asked Questions
How Do I Start the Custom Fit Process?
How Do You Make My Bras?

Each bra is made when you place an order.

We created digital methods to connect your order to a production machine.

The machine creates your bra from cones of yarns. This is a low waste method manufacturing and allows us to make unique bras one at a time.
How Does the Machine Determines Body Shape?

 

Machine Vision and Machine Learning is only as smart, as accurate, and as equitable as the data that we feed it.  Research shows that many of current machine learning algorithms are heavily biased because machines are trained on

 

biased data sets.* 

 

Help us become equitable, so we can fit every shape, every age, and every skin tone. Your photo contributions will help us build the bra for others who are similar to you.

We value your privacy and will never sell or share your data with anyone else.  The data we collect is anonymized and for training purposes only.

We currently have 250 data points, and help us reach our next goal of 1,000!

We are looking for bra testers. Sign up to be considered!

 

 

 

 

 

 

 
What If I Don't Like the Fit?

If it's not a perfect fit, we'll alter or remake your order for free – guaranteed.
I Still Have More Questions

We Welcome Questions, Comments, Critiques. Reach out to hellp@andher.us